PRESENTATION: THE SECRET POWER SOURCE FOR OVER UNITY SWITCHED RELUCTANCE GENERATORS – Jack Hanlon believes over unity electrical machines have been built and even demonstrated many times at the ETSC and other places; however, he has never heard a complete explanation of "how they work" that will stand up to the skepticism of a conventionally trained mathematician, physicist or engineer. The explanations always seem to involve some "mysterious" source of power or slightly nebulous use of magnetism. The missing piece is always: what is the source of the extra power?
Since we have been unable to answer this question in a satisfactory way, the technology is put in the realm of "voodoo" science, and it is not seriously considered by the larger traditional scientific community. Hanlon believes this holds back the wide spread and rapid development of this important technology, and limits the developers to a small community of experimenters. If this technology is "real", and he believes it is, then we should be able to give a solid and complete explanation for it based on traditional physics, mathematics and engineering principles. That is the goal of this presentation. Hanlon thinks David Squires put it well in his 2012 ETSC conference presentation. He said: "You can't engineer what you don't fully understand".
Over the last few years, and really quite recently, Hanlon believes he put the final pieces of the puzzle together. The search has been aided by discussions with friends, and the work, books, and explanations from past ETSC presentations. The good news is that over unity switched reluctance generator technology can be explained by traditional science and engineering principles using a relatively new, well established but not widely known mathematical system called Geometric Algebra. There is no "mystery." Watch preview:
This is probably the most comprehensive analysis on where the free energy is in such machines, and it is done in a relatively eloquent manner with simple algebra and geometry. Jack Hanlon has a PhD in EE from the University of Arizona, 1970. He's researched advanced laser resonators for high power lasers at the Air Force Weapons Lab in Albuquerque, NM, 1970-1977 and was an optical Engineer for large laser fusion systems built at Los Alamos National Laboratory...read more.
Other 2019 presentations now available: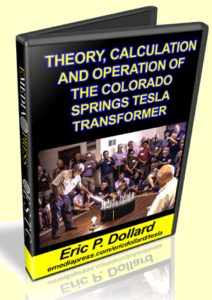 2018 PRESENTATIONS 
JOHN BEDINI – MISSING 1984 PRESENTATIONS 
ERIC DOLLARD – HISTORY, THEORY & PRACTICE OF THE ELECTRICAL UTILITY SYSTEM
DR. GERALD POLLACK – FOURTH PHASE OF WATER, BEYOND LIQUID, SOLID & VAPOR
DAVID ALZOFON – GRAVITY CONTROL WITH PRESENT TECHNOLOGY
PANEL DISCUSSION 1 – FREE VIEWING
KEN WHEELER – UNCOVERING THE MISSING SECRETS OF MAGNETISM
JIM MURRAY – THE MEANING OF UNITY IN ENERGY CONVERSION SYSTEMS
PANEL DISCUSSION 2 – FREE VIEWING
YARO STANCHAK- HIDDEN DANCE – ZERO FORCE MOTOR PART 2
AARON MURAKAMI – ELECTRO-BIOHACKING
DEVELOP – DISRUPT – DOWNLOAD BY KEN ROCHON – FREE VIEWING
ROBERT HARALICK – CONSCIOUS INTENTION, WATER & SUBTLE ENERGY
ANUPAM TEWARI – TEWARI REACTIONLESS GENERATOR (RLG)
JEANE MANNING & SUSAN MANEWICH – DANCING WITH THE AETHER
PETER LINDEMANN – SELF-RECHARGING BATTERY SUPPLY OF CARLOS F. BENITEZ
CHARLES BAGLEY, MD – ANATOMY, EMBRYOLOGY, PHYLOGENY OF THE ACUPUNCTURE MERIDIANS
PAUL BABCOCK, THE LIVING EARTH – HOW EARTH GENERATES LIFE FORCE ENERGY
JOHN PETERSEN, NEW ENERGY: THE LINCHPIN TO UNPRECEDENTED CHANGE
KAREN ELKINS, MAN, MACHINE & THE LIVING MATRIX
RAINER VIEHWEGER, M.D., COMMUNICATION & COOPERATION IN NATURE
AARON MURAKAMI, IDEOMOTOR EFFECT, UNCOVERING THE MECHANICS OF THE HUMAN MIND